on June 15, 2006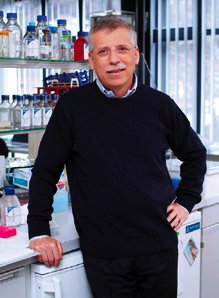 Research fast-tracked for support by the Wellcome Trust is working with adults who have recovered from infection by the potentially lethal H5N1 strain of avian flu to develop antibodies that it is hoped could be used in the fight against H5N1 infection.
An international collaboration of scientists is working to harness a novel method of rapidly generating antibodies from human cells, which has been developed by Professor Antonio Lanzavecchia at the IRB. Antibodies are produced by the body's immune system to recognise and fight against infection.
The research team has been awarded £385,000 by the Wellcome Trust as part of an initiative to "fast-track" research into the human and avian influenza.

"By using the new technology on blood cells from Vietnamese adults who have recovered from H5N1 infections, we hope to take advantage of the highly selected, naturally acquired anti-viral immune response in these people," explains Dr Cameron Simmons, who is part of the international collaboration and is based at the Oxford University Clinical Research Unit in Vietnam, one of the Wellcome Trust's Major Overseas Programmes.
"The Unit in Vietnam is well placed to carry out this research, already carrying out research into human and avian influenzas and with front-line access to patients," says Dr Simmons.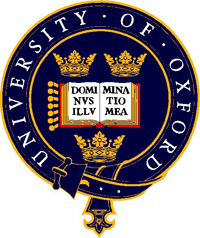 The international research team also includes Dr Kanta Subbarao of the National Institute of Allergy and Infectious Diseases (NIAID), National Institute of Health in Maryland, US, who is working on mouse models of the virus.
Dr. Subbarao and her NIAID colleagues aim to use the antibodies to H5N1 virus, developed from these patients, to neutralise strains of the H5N1 virus in the laboratory. These antibodies could be valuable tools to understand the mechanisms of H5N1 influenza infection and could conceivably have some clinical uses in prevention and treatment of disease.
H5N1 strains of the influenza virus have caused disease in millions of poultry animals across the globe, especially in the last three years. Occasionally, the H5N1 influenza virus has been transmitted to humans, often fatally. The virus still remains hard for people to catch, but scientists across the globe are working to develop a vaccine and treatments in case the virus mutates into a form easily transmitted among humans.
"If and when the H5N1 virus mutates and becomes more easily transmissible between humans, it is important that scientists are in as strong a position as possible to tackle a potential pandemic," says Mark Walport, Director of the Wellcome Trust.
"The Wellcome Trust already spends £450 million annually on improving human and animal health, but is making research into human and avian influenza a priority, ensuring that we are able to 'fast-track' high-quality research proposals."
For more Info: http://www.wellcome.ac.uk/