on October 18, 2006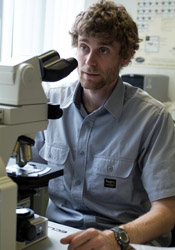 Daniel Venetz has been awarded a Cloëtta Foundation fellowship for three years to continue his work in the lab of Mariagrazia Uguccioni.
The Fellowship is specifically dedicated to MD/PhD students who have shown excellence during their university studies and have presented to the Swiss National Foundation for Science a project for completing their education in basic research.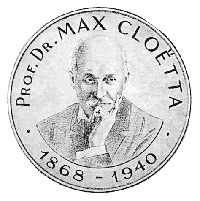 previously been reported to exclusively mediate lymphocyte homing into secondary lymphoid organs: CXCL13 and CCL21. Both chemokines can be induced upon inflammation and in B cell derived tumours. The role played by chemokines in the development of lymphomas in extranodal sites is addressed by Daniel's project that will, in parallel, dissect the chemokine expression in human lymphoid organs to elucidate the mechanisms of tumour development and growing.The study aims to determine the organ-specific molecular profiles of lymphomas arising at different sites, with respect to the expression of chemokines and of chemokine receptors.This study will be based on the knowledge acquired in previous studies of chemokine expression in gastric and central nervous system lymphomas.
For More information http://www.cloetta-stiftung.ch