on April 11, 2019
During the annual IRB Student Retreat, which took place on April 8 – 10 in Weggis, Rafet Ameti (Signal Transduction Lab), Marisa Loi (Protein Folding and Quality Control Lab) and Philipp Paparoditis (Immune Regulation Lab) were announced as the grantees of the seventh IRB student award. This award is meant to acknowledge the students' participation and efforts in all scientific activities. The Awardees were selected by Dr. Silvia Monticelli, Coordinator of the PhD Program, together with the IRB Group Leaders.
The annual three days-long student retreat, organized outside the IRB headquarters, gives the IRB students the opportunity to present an abstract, a poster and/or to give a talk about their research project and results. It was co-organized by Prof. Marcus Thelen and three PhD students: Sabrina Casella, Giordano Reginato and Tommaso Virgilio.
Mike Dustin, Kennedy Institute of Rheumatology,  University of Oxford (UK); Alexander Eggel, University of Bern, Department for BioMedical Research (CH); Manfred Kopf, ETH Zürich, Institute for Molecular Health Sciences CH) were the international experts in the research areas of the IRB who attended the 2019 retreat and gave a seminar. The designated new group leader at the IOR in Bellinzona Arianna Calcinotto presented her past achievements and future directions.
The IRB wishes to congratulate Rafet, Marisa and Philipp for their achievements.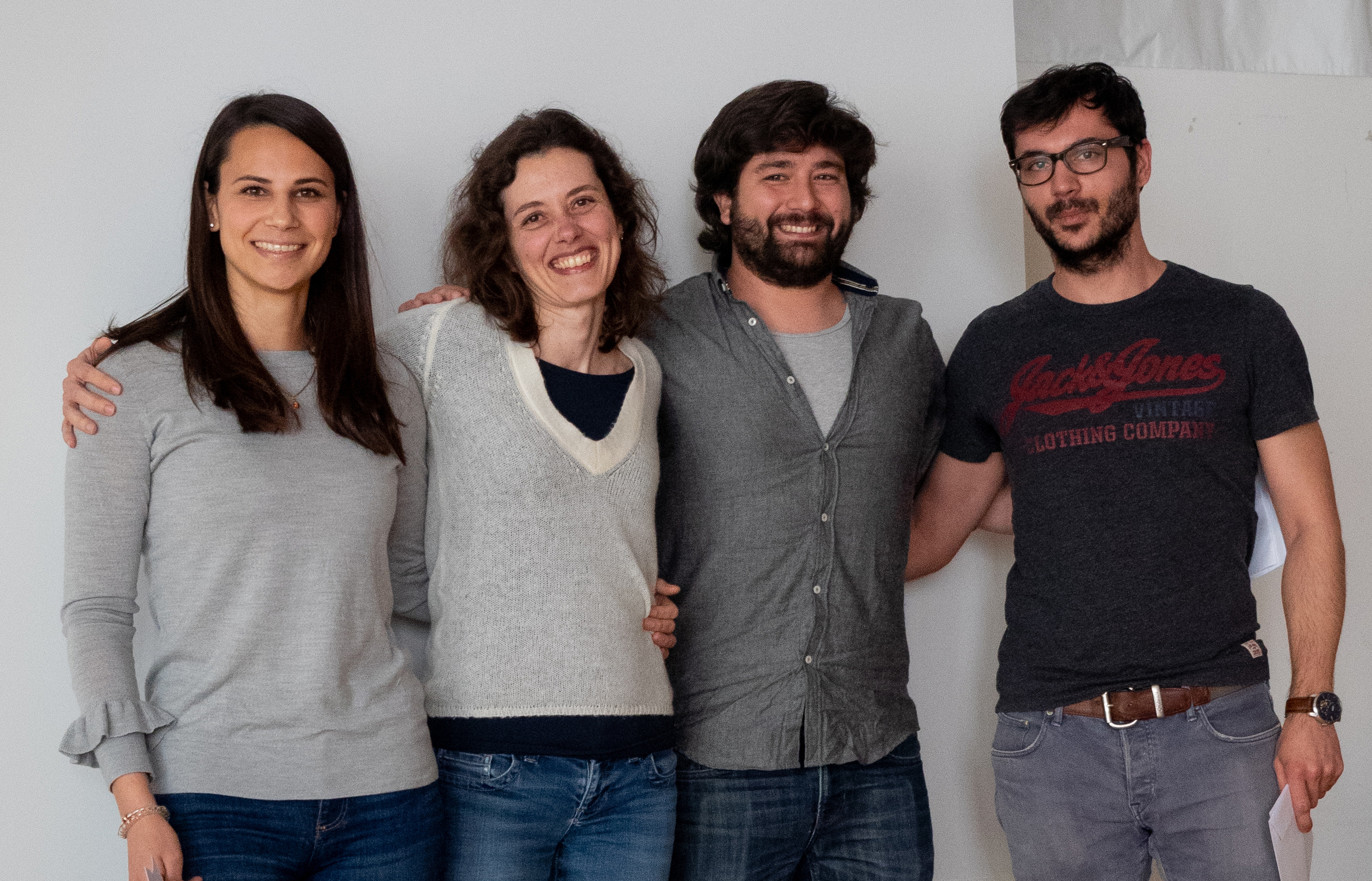 Marisa Loi, Silvia Monticelli, Philipp Paparoditis, Rafet Ameti